The BPS Interview
Joe Kollar
9th August 2017
What is/was your full time occupation?
When I left school in Hungary, despite my teacher wanting me to pursue an artistic career, my Mother insisted that I train for a "proper" job and so I completed a toolmaker's apprenticeship. After that I left home and went to Austria and then came to England on 8th December 1956. I worked in the catering industry in order to learn the language and lived in Stratford upon Avon. I lived there for 9 years and then moved to Hockley in Birmingham and managed three coffee bars in the City. Meanwhile I enrolled at Birmingham Photography College and studied for four years to get my City & Guilds. Then I went back into engineering at GKN in Birmingham at stayed there for 15 years. In 1976 I had a bad accident and underwent three major operations to fuse my spine to ease the pain. I have not worked full time since. I moved to Redditch in 1980 and was made redundant shortly afterwards.  
When did you first become interested in photography?
From a young age I was always interested in art and drawing. At the age of ten I took an interest in my Father's 8" x 10" bromide plate camera. When I first looked through the back of it I was surprised to find the image upside down and thought it was faulty. Without telling my Father, I took it apart to see what the problem was but couldn't find anything wrong and so re-assembled it. He never found out I had done it but I did ask him about the image being upside down and he explained the physics to me. 
Is there a photographer that inspired and influenced you and would you have liked to have been able to spent a day with?
No, not really. I have a lot of photography books and being an artist I do things for myself, my way. I don't follow anyone's particular style.
Is there one photograph by anyone in the past that you especially admire?
In my Doctor's surgery there are two photographs on the wall that I really like. They are by a French photographer called Jean Guichard. One is of a ship in very high seas climbing a huge wave. The other is of a lighthouse where there is a person standing in it and is about to be soaked by a huge wave that is hitting the building. They are very impressive images.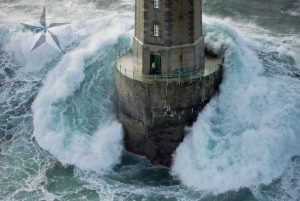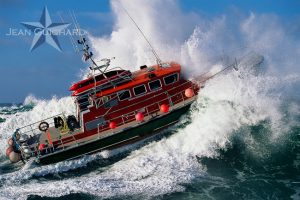 What was your first camera and how did you come to buy it?
My Father bought me a Leica IIIG in Hungary. I left it behind when I left. The first I bought was in 1956 when I went through Austria and stayed in Gratz. I was doing some farm work and purchased a 6" x 9" bellows camera, it was probably a Zeiss Ikonta.
Which camera have you owned that you have a special affection for?
I have had lots of cameras over the years. I had a nice Rolliecord Twin Lens Reflex followed by a Rollieflex TLR. They used 120 size film. I moved on to 35mm film and had four Practica's over a period of time. I also enjoyed owning a 5" x 7" German made camera with a sturdy heavy duty tripod. I sold the camera but still have the tripod. 
What is your current camera(s) and lens(es) set up and how long have you had it?
I have a small 6mp Olympus digital compact camera which is useful. I also have tucked away an Olympus OM4i Titanium 35mm film camera with four lenses.
My two main cameras are a Canon 50D and Canon EOS 1 MK IV. I use them with several lenses. 24mm – 50mm Tamron, 90mm Tamron, 24mm – 105mm Canon and a 100 – 400mm Canon MK II. 
What is your typical kit set up for a day out?
For wildlife I would take the Canon EOS 1 MK IV with the 100mm – 400mm lens.
General photography such as butterflies, I would use the 50D with either the 90mm Tamron or the 24mm – 50mm. 
What camera would you currently like to own if it was possible?
The latest Canon 5DSr which has a 50.6 megapixel full frame sensor. I would also like a large telescope to capture images of the Milky Way, stars and galaxies. 
Do you find it difficult to resist the temptation to buy the latest equipment?
Not so much any longer. I'm happy with what I have now. 
Do you have a particular number of genres that you favour and concentrate on?
Yes, I concentrate on wildlife, portraits and still life. 
Is there just one favourite photograph that you have taken which you are really proud of and why?
I took a photo of a female model called Leiah which I'm proud of and another of a model called Jo. There is also a Duck image with water draining from it's beak and also a Mandarin Duck, oh and a Ptarmigan. All pictures that I like are irrespective of what other people think.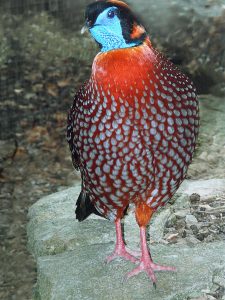 Have there been any amusing or memorable incidents when taking photographs?
One year when it had been snowing a lot I was beside a local lake and the Robbins were coming down looking for food. So I started to throw them crumbs and they came nearer and nearer to me and I was able to get lots of good photos.
When I was on holiday once with the family I had to change the film in my camera but it was too bright to do it safely on the beach. I went and found a dark doorway in a building and changed the film but when I got back to where I had left the family, they had all gone. I couldn't find them and I had no money or keys or any way of contacting them. I spent the rest of the day on my own and really enjoyed the freedom to photograph the wildlife. I eventually caught up with them at the bus station. They thought it was highly amusing. 
Is there a difficult image that you would still like to capture?
I would like to go up a high mountain and take picture of the clouds beneath me.
What made you start to work towards obtaining photographic awards and distinctions?
Unfortunately I don't have any. I regret not pursuing them but I'm sure that if I hadn't had my accident I would have done so. 
Did anyone help and influence you on the way to attaining your goals?
My Father encouraged me a lot especially taking me around local forests and vineyards. Dave Riddle helped me a lot as well with wildlife. I still like taking portraits a lot. When I lived in Stratford, I took many photographs of famous stars at the theatre.
 Are there any tips you can pass on to members considering starting on the path to an award?
I would say "keep at it" and don't give up. I do, despite my physical conditions now. In 2006 I had a heart attack just before I was going to sign up at Birmingham University for Painting, Old Masters and Photography to get a BA.
What computer, monitor and editing software do you use?
I have a PC tower, an Acer laptop and a broken Samsung 24" TV which is also a PC monitor. I sue Photoshop 6. 
Do you do your own printing, if so what printer do you use?
Yes I have a canon Pixma X6850 which can do up to to A3+. It has 5 cartridges. I currently use Permajet Smooth Gloss paper and I also have some Olmec paper that I used to use a lot. 
What was the best picture you failed to get and why?
When I was flying to England in 1956 it was night time and I looked out of the airplane window. We were flying above mountains and the cloud level but we were between another cloud level above us. The Moon was shining brightly through the upper cloud and it had a warm glow effect on the clouds. That image has stayed with me ever since. 
If you were a professional photographer for a day, who/what and where would you like to photograph?
I would like to photograph the Queen and the Duke of Edinburgh. In fact I did manage to get a blurred photo of them in Stratford in the 1950's. 
What do people say about photography that makes your hackles rise?
A photographer to me is one who can capture the image properly in the camera without the need for a lot of post image manipulation. I accept that in the film days there was dodging and burning in the darkroom but nowadays, too much Photoshop work can ruin an image and to me that isn't real photography. 
What piece of photographic wisdom would you like to share with BPS members?
On portrait night, get your camera, lens, battery and settings all as they need to be well before the session starts. You will then be able to concentrate on the real job in hand and that is to get some great shots of the model.
Do you have a photographic philosophy that keeps you going?
I take the pictures how I like them. I don't strive to please others. I would advise members to improve, improve, improve to get the best you can.
End