The BPS Interview
Roger Tyler
What is/was your full time occupation?
I left school and became a mechanical engineering apprentice to Handley Page, the aircraft manufacturer in St. Albans. Afterwards I moved to Westinghouse Brake & Signal Co Ltd and ultimately British Leyland at Longbridge as a Production Engineer.
I was made redundant in 1980 and went into teaching at Halesowen College. My last job was at RAF Cosford lecturing in Aerospace Materials.
When did you first become interested in photography?
My father liked photography and I probably had a camera from the age of 10 or 12.
Is there a photographer that inspired and influenced you and would you have liked to have been able to spent a day with?
I'm a bit of a non-conformist but there is an American photographer, Tom Till. I have one of his books "In the Land of Moab". He uses a large format film camera on a tripod and photographs deserts, canyons and wildernesses in the USA. He would be interesting to be with.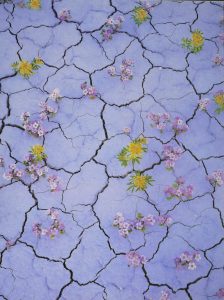 Is there one photograph by anyone in the past that you especially admire?
There are two. The first is the Afghan Girl by Steve McCurry a famous American photojournalist.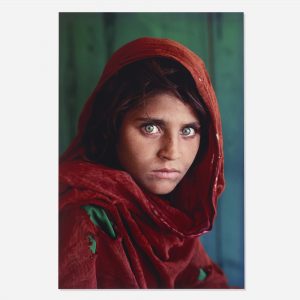 The second is the picture from the Vietnam War where a South Vietnamese army officer is shooting a prisoner with his pistol. To me, both pictures are unforgettable.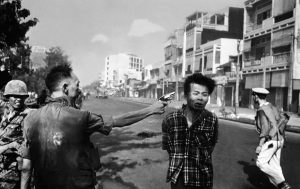 Picture by Eddie Adams
South Vietnamese Gen. Nguyen Ngoc Loan, chief of the national police, shoots Vietcong officer Nguyen Van Lem, also known as Bay Lop, on a Saigon street on
Feb. 1, 1968.
What was your first camera and how did you come to buy it?
My first camera was a Kodak Brownie Reflex.
Which camera have you owned that you have a special affection for?
In my 20's I had a Nikon Nikkormat 35mm SLR with a standard 50mm f1.8 lens. It was the "in" camera at the Westinghouse Camera Club. My first SLR was a Russian Zenit with a 50mm screw thread lens.
 What is your current camera(s) and lens(es) set up and how long have you had it?
I have a Nikon D750 Full Frame body which I have owned for 3 years. My day to day lens is a 28 – 300mm zoom. I also have a 16 – 35mm wide angle, a 105mm macro,
a 200 – 500mm zoom and a 1.4x converter.
I have a Nikon close up flash outfit and a normal SB700 Speedlight.
I also have a Panasonic Lumix TZ60 compact with a 30x zoom lens. It fits in my pocket and is easy to carry around.
Other items are a Manfrotto carbon fibre tripod and a Nest carbon fibre monopod. My bag is a Lowpro Transit Backpack AW350.
What is your typical kit set up for a day out?
My D750 with the 28 – 300mm if I'm travelling light. If I'm in the car then I take more or less everything just in case.
What camera would you currently like to own if it was possible?
Probably the Nikon D810.
Do you find it difficult to resist the temptation to buy the latest equipment?
Yes, I do. I'm trying to be conscientious and limit my kit to what I need rather than want. Sometimes I can be a sucker for new gadget.
Do you have a particular number of genres that you favour and concentrate on?
No.  If I see a picture that I think will work, then I take it.
Is there just one favourite photograph that you have taken which you are really proud of and why?
My Mother & Baby Elephant picture from Namibia in 2016. The two trunks curve in natural harmony. I have another that I especially like and it's an abstract type of a girl bending over.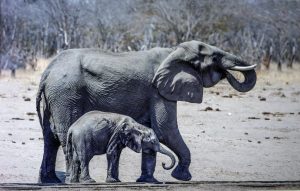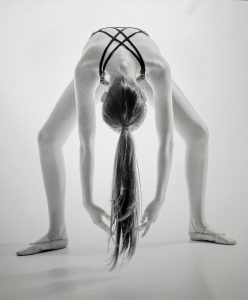 Have there been any amusing or memorable incidents when taking photographs?
Seattle Airport in the USA. I insisted with US Customs that I didn't want to put my films through the x-ray machine as I had read that if films go through too many times on a trip they get degraded. I wanted them scanned individually instead. Not, perhaps, the wisest thing I could have done at a US Customs Post.
I was taken to a scanning machine where the operator tediously went through each 35mm film canister one at a time. When he got to around the eighth of twenty five the alarm went off around the whole airport and police came with guns drawn. The operator smiled and quipped that I would be able to spend my jail sentence in my own country. That canister had to go through the x-ray machine. I think that the film may have been older than the others and that gas may have built up inside from the chemicals on the film and that triggered the machine sniffer.
Is there a difficult image that you would still like to capture?
I would still like to capture a good image of a bird in flight doing something with interesting action.
What made you start to work towards obtaining photographic awards and distinctions?
I'm about to submit some work but I don't like spending money on entering exhibitions. I have found that the PAGB system suits me as pictures are judged at random and if they are any good, you get points. It would just be nice to have a photographic distinction to prove that in my years at BPS I have come on a long way.
Did anyone help and influence you on the way to attaining your goals?
Without doubt, the BPS Critique Group has helped me a great deal. No single person has particularly influenced me.
Are there any tips you can pass on to members considering starting on the path to an award?
Be brutal with yourself. "If it ain't sharp, then however much you like it, it won't go anywhere".
What computer, monitor and editing software do you use?
PC Tower by Lenovo, AOC 23" monitor, Photoshop CC and Nik software.
Do you do your own printing, if so what printer do you use?
Yes. I use an Epson P600 colour printer. 
What was the best picture you failed to get and why?
It was a Shell Duck coming in to land on the water at Slimbridge. I just didn't have time to get my camera into position with heavy lens and monopod attached. I probably would have been better hand holding the camera. 
If you were a professional photographer for a day, who/what and where would you like to photograph?
I would like to have a day with access to a number of beautiful women to photograph in a studio environment with photogenic clothes and poses and with different props to play with. 
What do people say about photography that makes your hackles rise?
People who say "I can't do that" and "You know so much more than I do". The answer is of course you can and you can learn if you help yourself. I'm very much like the young boy in the old story looking at the people who think they are looking at the Emperor's clothes i.e. if someone (in authority) says that something is true, that may not necessarily be so. 
What piece of photographic wisdom would you like to share with BPS members?
Besides the obvious one, like put petrol in the car, spare batteries and SD cards,
"Look Behind You". If you do, sometimes you will find the shot is there.
Do you have a photographic philosophy that keeps you going?
Your best picture is yet to come, keep going and don't give up.
End