---
SERIOUS ABOUT PHOTOGRAPHY. PASSIONATE ABOUT PICTURES
Mission Statement
To provide a stimulating environment where members can meet, learn,
share, improve, compete and enjoy their photography.
---
**Latest new & updated pages**
Roger and Gail Lewis

Click on the icons to visit our social media pages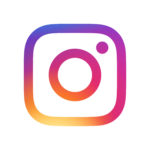 ---

We are deeply saddened to confirm the passing of our Chairman Roger Lewis and his wife Gail in a recent tragic accident. Gail and Roger worked hard to make this Society as successful as it is. They will be sorely missed by family and friends.
Their funeral is scheduled for 11-00 hrs on Friday 24 May 2019 at the Redditch Crematorium, Bordesley Lane, Redditch B97 6RR.
Charities – three have been nominated by the family who would like any donations to be divided equally between the Birmingham Rathbone Society, Midlands Air Ambulance and Diabetes UK.

James Giles and Sons Ltd are the funeral directors.
Should you wish to make a donation, could you please make any cheques payable to James Giles & Sons Ltd, Client Account.

There will be a box at the back of the crematorium for donations or they can be sent to James Giles & Sons Ltd at their offices, 24 Stourbridge Road, Bromsgrove B61 0AE.
Bromsgrove Photographic Society
Click on the Facebook icon to visit our page


Click on the Instagram icon to visit our page