---
Click on the icons to visit our social media pages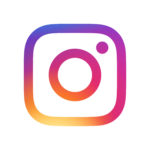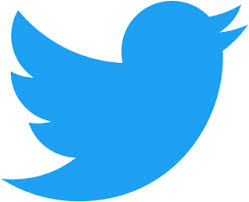 Please take a moment and "Like" us on Facebook
---
SERIOUS ABOUT PHOTOGRAPHY. PASSIONATE ABOUT PICTURES
Mission Statement
To provide a stimulating environment where members can meet, learn,
share, improve, compete and enjoy their photography.
Mobile device users note
You may get a different viewing experience to desktop users
especially with drop down menus
All information, advice and tips on this website should be read in conjunction with current legislation including Covid-19 Regulations
Welcome to our 2020-21 season
This year marks the 70th Anniversary year of Bromsgrove Photographic Society. It is fair to say that we are facing a challenge unlike any that we have faced before. For 70 years the essence of our Society has been to meet socially at least once a week for the purpose of enjoying our common interest in photography. The onset of Coronavirus has suddenly changed all that. In common with most societies and clubs, we have had to adopt new technology to keep our society functioning. Whilst we cannot completely replicate the enjoyment we achieve with our physical meetings, our adoption of video conferencing such as Zoom has ensured that our programme has continued virtually uninterrupted.
We will move forward into our new season with an exciting programme that will continue to function via the internet. It will always be our intention to return to physical meetings at Avoncroft Arts Centre, once it is deemed safe and proper to do so. Meanwhile we invite everyone to enjoy our strong programme of presentations, competitions and educational events from the comfort of your own home.
Since 1950 the Society has always striven to keep up-to-date and relevant, making it a home for those with an interest in – or passion for – creating or recording imagery through photography. Regardless of equipment, knowledge or experience, whether a total beginner or master of the art, all are welcome to share the enjoyment of our art and pastime.
Bromsgrove Photographic Society (BPS) is recognised as one of the top clubs in the region. Our members come from a wide range of backgrounds – and just as wide a range of photographic interests and abilities. We welcome members who look upon our Society as a social experience to be shared with people of like interests, just as much as members who compete in competitions on a regular basis. We have many members (including many of our newer members) achieving recognition through achieving photographic awards and distinctions, or competing in national and international competitions.
Our season concentrates on three core activities:
1. Some of the best photographers around share their work and explain their techniques and back stories to inspire us all.
2. Our regular monthly competitions allow us to show our images and get critique from experienced judges which helps us to improve our photography whatever our level of experience.
3. Practical and studio evenings allow members to learn and experiment with photographic and editing techniques, as well as the opportunity to work with models and professional studio lighting for better portraiture and still life images.
We have a good blend of experience within our club with many of the more experienced members ready to offer guidance and advice. There is also a strong social aspect with friendliness, good humour and respect for all.
Finally, I would like to thank the Committee for their commitment and the time that they devote to our society.
Welcome to our new season.
David Jellie, Chair